Our Members
More than fifty of the nation's top business leaders and largest employers have joined forces to form of the Coalition to Advance Healthcare Reform. Each one of these companies is committed to our core principles and to working at the state and federal level to engage in the healthcare debate. CAHR companies operate in all 50 states and employ more than 1.7 million people combined. Click on your state on the map below to locate CAHR members with operations near you.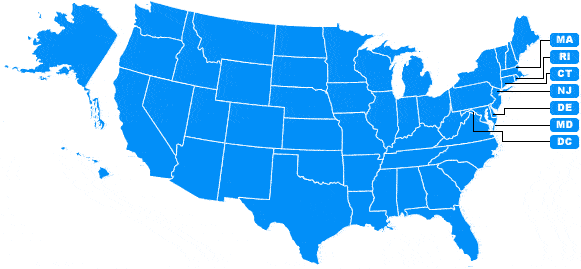 Below is a full list of CAHR members. If you are a business or business leader interested in learning more about joining CAHR please submit a membership information form and a CAHR representative will get in touch with you.

Aetna Inc.
Alex Lee, Inc.
Blue Shield of California
Bumble Bee Seafoods, LLC
C&S Wholesale Grocers, Inc.
Cigna HealthCare
The Clorox Company
Coca-Cola Enterprises
CVS/Carmark
Del Monte Foods
Edison International
Eli Lilly and Company
General Mills
Giant Eagle
GlaxoSmithKline
Health Net
The Hershey Company
H. J. Heinz Company
Hospital Corporation of America
Illinois Tool Works, Inc.
Jax Markets
Kaiser Permanente
Kimberly-Clark Corporation
Kohlberg Kravis Roberts & Co.
Kohl's Department Stores, Inc.
Kraft Foods, Inc.
The Kroger Company
Longs Drug Stores
Lund Food Holdings, Inc.
McKesson Corporation
Medtronic, Inc.
Morgan Stanley
Norfolk Southern Corporation
PacifiCare, A United Healthcare Company
Pacific Gas and Electric Company
PepsiCo, Inc.
Pfizer
Playtex Products, Inc.
Price Chopper
Proctor & Gamble (California)
Publix Super Markets
Raley's
Rockwell Collins
Rockwell Automation
Roll International Corporation
Safeway Inc.
Supervalu
The J.M. Smucker Company
Unified Western Grocers
United Supermarkets, Ltd.
Wakefern Food Corp.
Wegmans Food Markets, Inc.
Wm. Wrigley Jr. Company